Visit Bob at https://www.facebook.com/robert.chapman.5836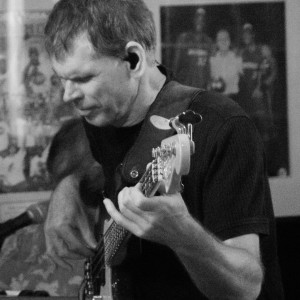 Bob is originally from Barbados where he began his music education on piano at age five.   He arrived in the USA in 1969 and continued to expand his musical knowledge playing drums, guitar, and trombone while in school.  Picking up the bass guitar at age 16, he started his professional career 2 years later playing  local clubs in West Palm Beach while continuing his studies at Palm Beach State College.
It was not long before Bob was traveling on the road performing with show bands throughout the southeast.
Traveling back to Barbados Bob released his first recording which received extensive airplay on local radio stations.
During the 80's Bob co-founded and performed in the "Island Sons," a dynamic cutting edge duo where he played keyboards and sang lead vocals.
After a brief hiatus the 90's Bob has continued to perform in many of the top bands and Church groups in Palm Beach County playing bass guitar and singing lead and backup vocals, and always laying down that great groove for which he is known.