Ed Rieck
The Sierra Band has been together for almost 25 years.  Ed Rieck, our leader emeritus, has been at the helm for just about every minute of it.  Unfortunately, health issues have caught up with him and he has gone into a period of semi-retirement.
If you would like to send him a note – his email is everdaysaints@aol.com.  Drop him a line, I'm sure that he would love to hear from you.
He will join us on stage once in awhile and we will make sure all his fans are well notified.  The remaining members of Sierra and all of the legacy members, wish Ed all the love and good health we can muster.
---
---
Studied Voice and Songwriting at Carnegie Mellon University.
Co/Leader of Midnight Traveler…Toured with everyone from Roy Orbison and Three Dog Night, to all of the great Southern Rock Bands including the Allman Brothers, Marshall Tucker, the Outlaws, 38 Special, and Lynyrd Skynyrd. Recorded several solo albums and played on individual projects with Clarence Clemmons, Dobie Grey, and many well known country artists. Made numerous television and radio appearances and was chosen by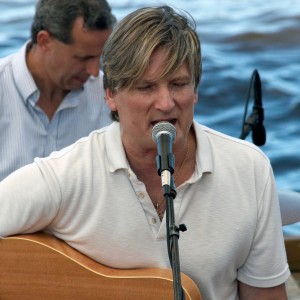 the Boston Globe readers poll as one of the top 3 bands out of 2700 in New England. WCOZ chose Mr Rieck's band to appear on the Best Band's in Boston Album and Steve Morse, head music critic for the Boston Globe, wrote 4 articles on Ed Rieck and Midnight Traveler. The last article was titled "Who will the Next Rock Star Be?"
Ed moved to Florida in 1990 and started the Sierra Band a year later. Sierra recorded one album and went on to become one of the most successful club bands in South Florida.